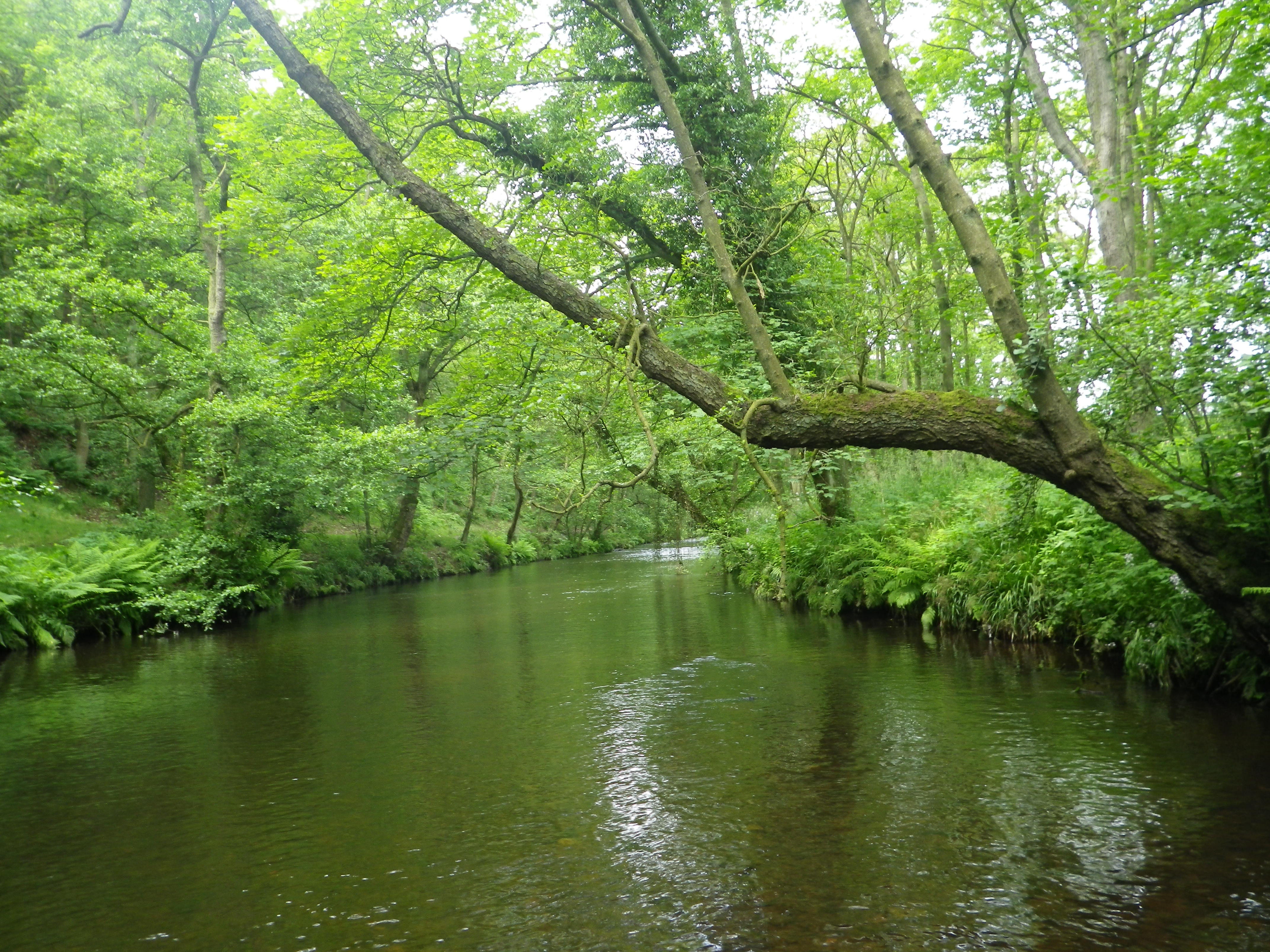 When i arrived at the river today there was still a fair level of water and it was running through at a lovely pace. You might remember in my previous blog i had been to the Derbyshire Wye and not had much success with the dry fly? So i had made a conscious decision before i'd even seen the river (not the proper thing to do) to fish only the Dry fly. So i set my dry fly rod up and left my French leader reel in the car so i didn't get tempted to swap over if the going got tough.
I walked around 3/4 mile downstream in order to work back to the car. When i arrived at my starting point there was no sign of a hatch or any fishing taking anything off the surface Not very encouraging! A great all round fly is the "F fly" so that was put on my 0.10 tippet. Fly treated, tippet mudded , the tapered leader and first 2ft of fly line given a covering of floatent.
I jumped in the river and started to prospect as i couldn't see anything moving. After half a dozen casts my fly was hit very hard by a lovely brownie. As is usual for the Don the fish are always in pristine condition and this fella was no exception. Beautifully marked and they punch way above their weight so a nice battle with a nice looking fish. Also as the fish came from nowhere and hadn't obviously been feeding it was a bit of encouragement for the day ahead. More prospecting and two or three minutes later ….. bang! another lovely trout! Good start.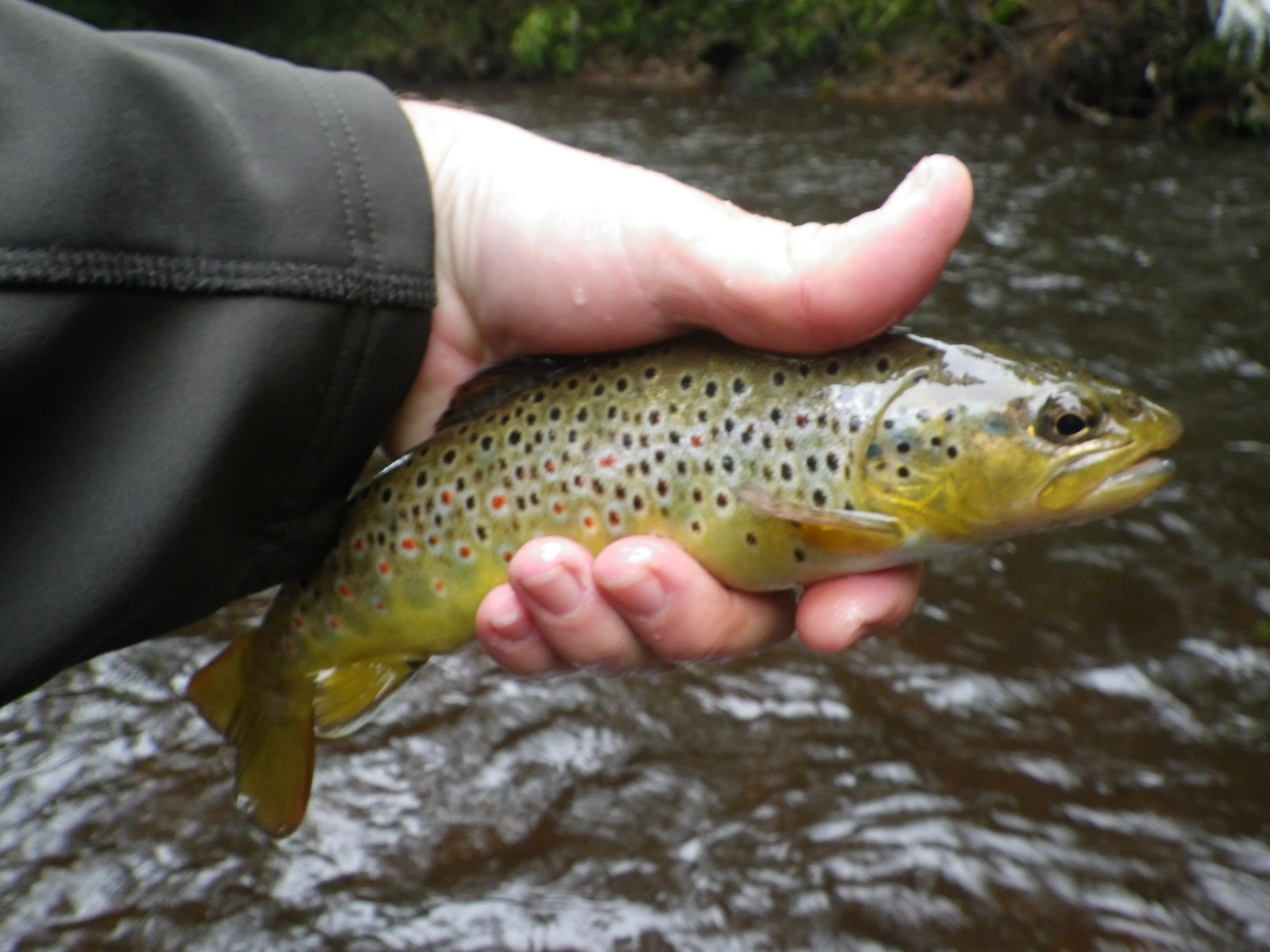 After releasing the second trout i caught sight of a little dimple just upstream. Could this be a sign the trout were on the ascending nymph and taking them sub surface just before emergence? I'd had quick success with the F fly but i do like to try and follow what i think the trout are doing naturally so i took the F fly off and stuck on my quill bodied emerger. The emerger is such a good looking fly i often think as i'm tying it on "if i were a trout i'd eat it" :) . Another dimple appeared so i gave it the obligatory 10 secs before i covered it. Watching my CDC plume coming down the river i saw a little dimple and my CDC disappeared from view……. strike……. fish! I love it when a plan comes together!!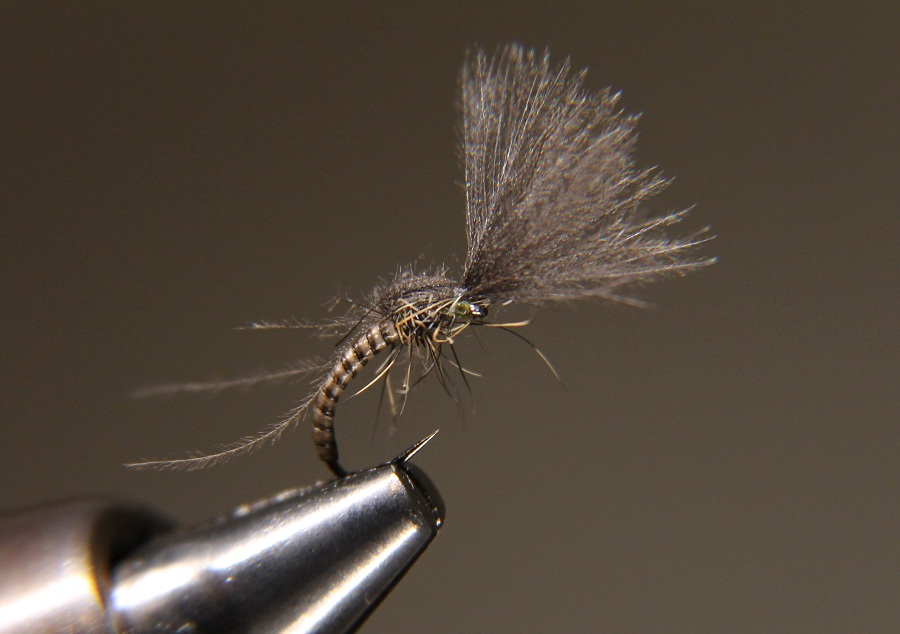 That carried on for about half an hour. Dimple…… strike……fish. Lovely! I was moving through the water and had done a couple of pools. While walking up to my next pool i saw a trout jump a good 2 feet out of the water in search of what i hoped was a olive or a sedge. When i did arrive at the pool i saw a splashy rise which was confirmation something was happening. There was nothing obvious to me fly wise. All i knew was the trout had started to move from sub surface to surface. So emerger relegated and F fly promoted. The F fly is a great footprint for a number of flies so its a great fly when you're not sure what they're taking. I won't bore you with individual fish commentary as there was too many to talk about but it went a little like this…. cast, drift, smash, strike……fish! That happened a lot over the next 2 hours. Its not often i do it but i took a moment or two to take in both the surroundings and the day. I'd been in the river for around 4 hours. I'd not seen another soul. The river was in great condition and i'd caught (as Cilla might say) a lorra lorra fish. The trout caught were as beautiful and as fit as any trout could be and to top my perfect day off……….. I saw a kingfisher fly passed me ……. twice. Now i don't know about you but when i see a kingfisher it feels like a very special moment and i feel very privileged to have that moment. Oh i nearly forgot. I had a 20 minute spell in the middle of some not very adept grayling trying to take my fly. I had 2 or 3 with around 20 failing to connect (i put that down to the grayling of course). My mind could be playing tricks on me but i think this little fella is my first Grayling of the season on dry fly. He's not big but he's bonnie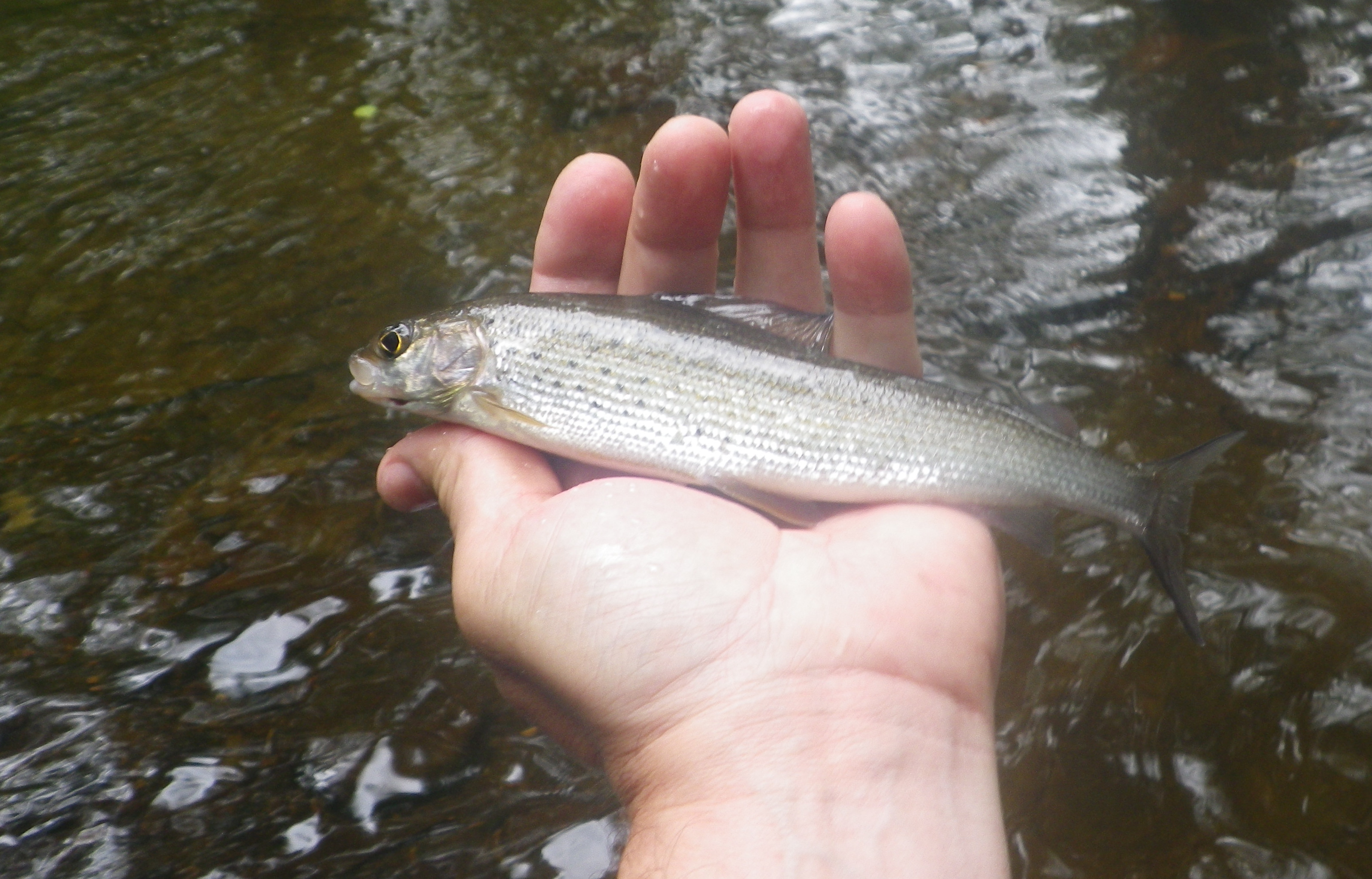 My day couldn't have been better. I had lovely water in front of me and it was stacked with some of the most stunning fish. All this from a river that 20years previous used to run the same colour of whichever coloured toilet paper the local factory was making that week. There are stories of the don running pink one week, orange the next etc etc. We are very lucky some stirling work has been done since then to make it one of the healthiest rivers around with a natural environment for fish and wildlife to thrive. We should all do whatever we can to help societies and environmental bodies to do whatever it takes to keep these rivers in tip top shape. Its all of us who reap the benefits and the pleasure so lets keep doing our bit and the rivers will repay us with far more than an hourly wage. On a separate note. Here at "Fish On Productions" we are getting "down with the kids" and have joined Twitter and Facebook in order to keep you all as much up to date with our adventures and giving you as much info about which flies are doing the business. We'll also be able to keep you up to date with any new DVD's and products we might be adding to the "Fish On" catalogue. You can find us here www.twitter.com/fishonprod and here www.facebook.com/FishOnProductions .
Tight lines
Deano